Kenzopedia #4: D for... Devon
Her American, European and Asian roots as well as her striking doll-like face led to her rise as one of the most unique-looking and beloved top models. For this campaign, we rediscover a siren in a surreal universe of striking colors.
KENZO campaign gets animated!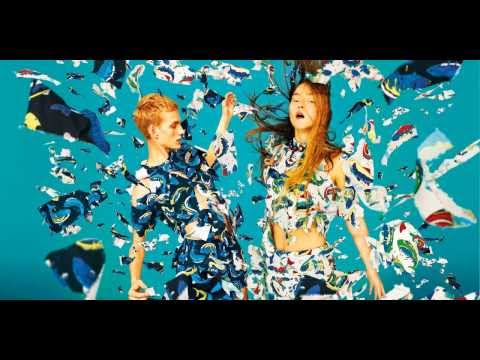 Much in the vein of the KENZO Fall/Winter 13 campaign, the collaboration leans playfully towards the surreal and paints another picture of the KENZO universe.
Inspired by the primary Spring/Summer themes for men and women, we are plunged into a fantasy world of giant fish, waves and mesmerizing marine elements.
Model and actress Devon Aoki features alongside Paul Boche in the series of thought provoking images.
Animation by Thomas Traum
Music: "Groove-Script" by Joe Howe (forthcoming on Sound Pellegrino)